Don't look for the dining-out experience you remember to be back on the menu anytime soon. Even as restaurants across Southern California innovate to stay open, it's clear the shelter-in-place orders sparked by the coronavirus pandemic won't be entirely lifted until a vaccine is available to the public. Instead, as outlined by state officials, even when restaurants reopen at an as-yet-unspecified date, it will be with stringent social distancing guidelines. In the meantime, be sure to support any of the restaurants throughout the Valley that keep their doors open by offering curbside pickup, takeout and delivery. Just always call ahead as hours and menu items are subject to change.
San Fernando Valley
PRIME PIZZA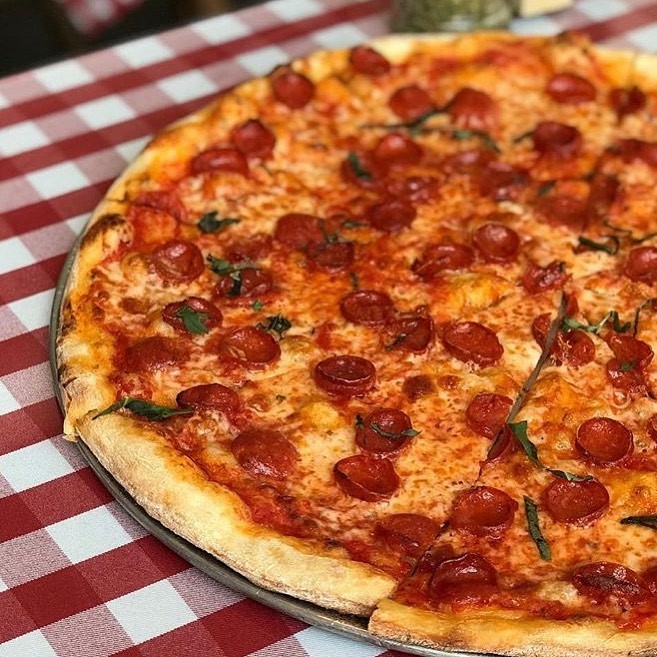 603 N. Hollywood Way, Burbank | 818-736-5120
Curbside pickup and delivery: Sunday through Thursday: 11 a.m. to 9 p.m. Friday and Saturday: 11 a.m. to 10 p.m.
This latest addition to the chain opened in Burbank earlier this year, generating excitement among fans of its pizzas, sandwiches and garlic knots. Round pies come with toppings ranging from sausage and kale to spicy arrabbiata and pepperoni. Square pies include their classic Brooklyn with mozzarella and grandma sauce. As for the garlic knots, they live up to fresh-baked, buttery expectations.
OLIVE & THYME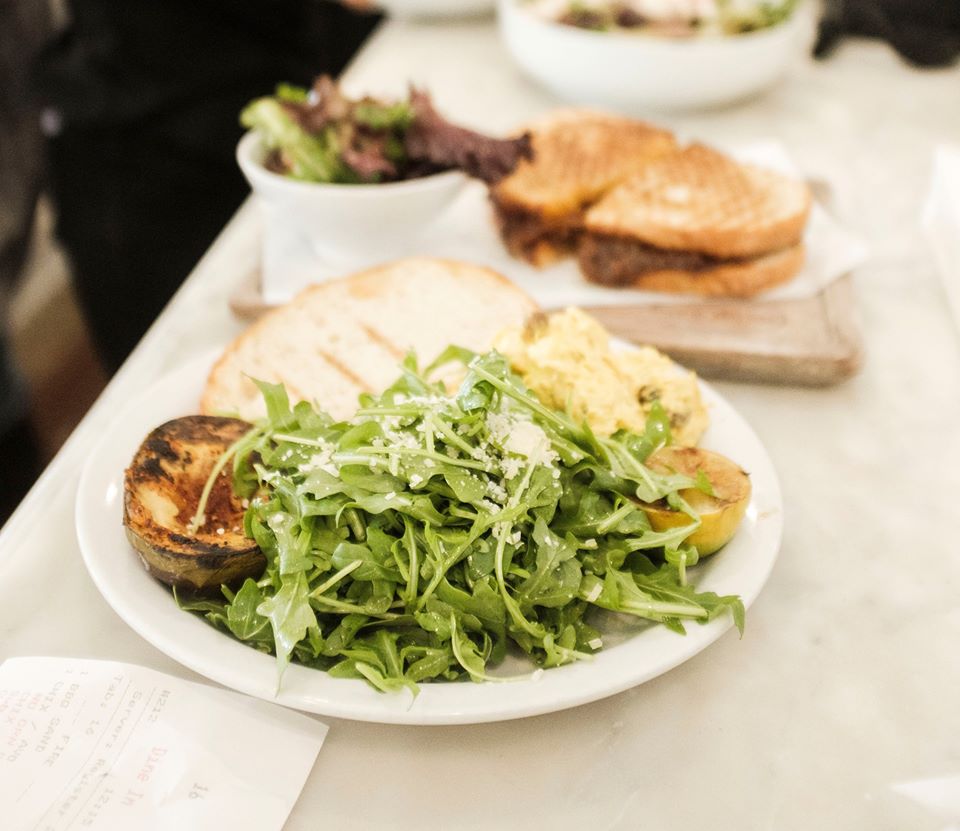 3821 Riverside Drive Toluca Lake | 818-557-1560
Curbside pickup and delivery: Monday through Saturday: 11 a.m. through 3 p.m. Sunday: closed.
The modified menu at this family-owned market and cafe features all-day items ranging from salads and sandwiches to pastas and baked goods to "Grab N' Go" meals like the Santa Fe bowl with free-range chicken, cilantro rice, black beans, house-made avocado pico de gallo, tortilla chips and cilantro dressing. If you need groceries, their market-fresh selection includes chicken, salmon, eggs, bread, milk and vegetables.
Los Angeles
OLIVETTA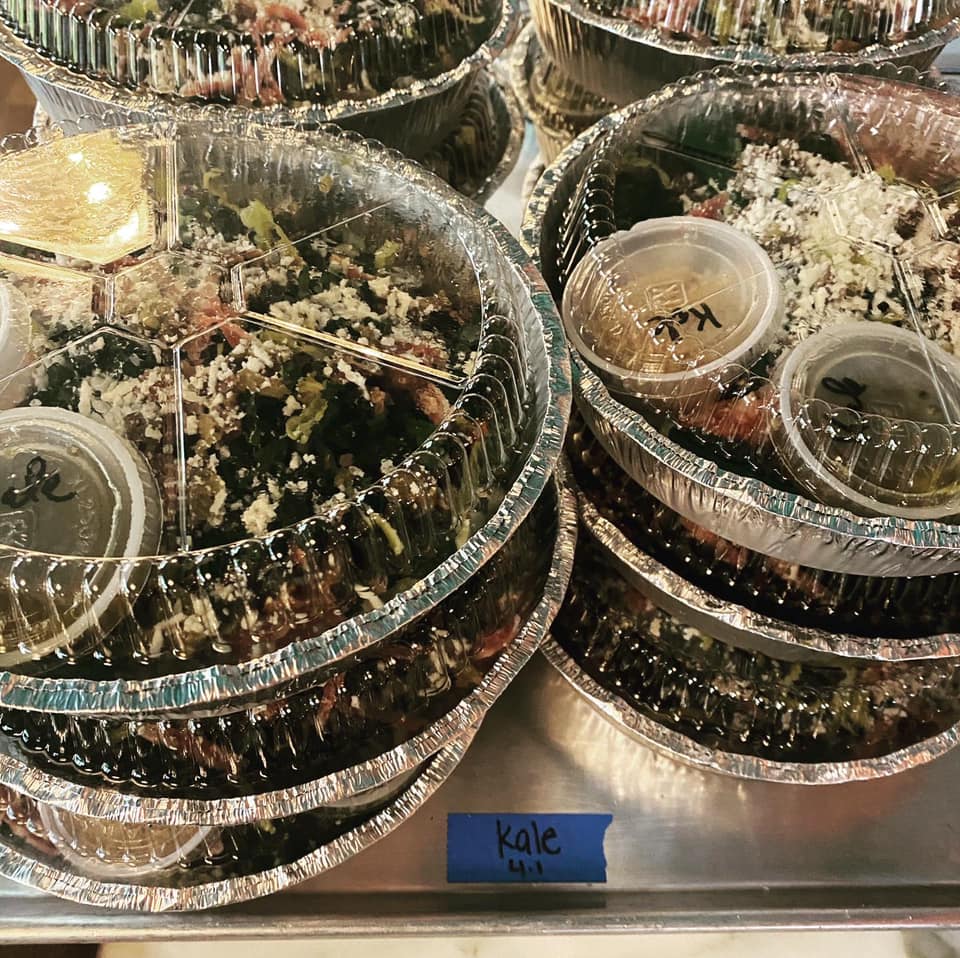 9010 Melrose Avenue, West Hollywood 310-307-3932
Pickup and delivery: Thursday through Saturday: 5 p.m. to 9 p.m. Sunday through Wednesday: closed.
This spot in WeHo's Restaurant Row draws inspiration from Italy, Greece, France and Spain for its coastal cuisine. From the delivery and curbside pickup menu, start off with the toasted sourdough or fried meatballs in rustic tomato sauce before moving onto one of the entrees, such as the "all-day" lamb bolognese or jumbo shrimp with tomato, olives, white wine and feta cheese.
IMA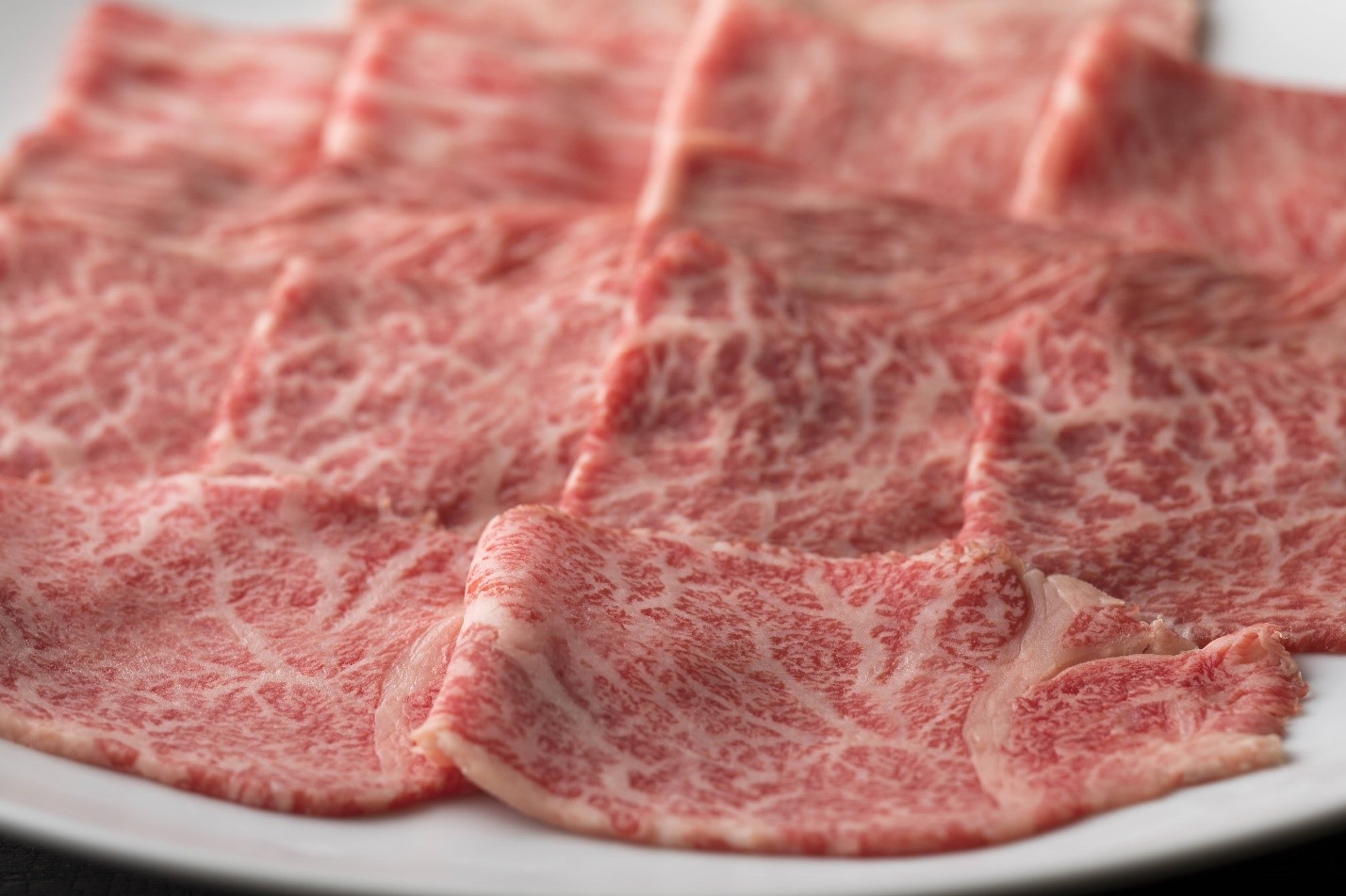 9669 S Santa Monica Boulevard, No. 1, Beverly Hills 310-734-7829
Takeout: Tuesday through Sunday: 5 p.m. to 11 p.m. Monday: closed. Call ahead for details.
This Beverly Hills restaurant offers a high-end take on traditional Japanese hot pots, shabu-shabu and sukiyaki. Along with house-made sesame and specialty ponzu sauces, they feature their own brand of wagyu beef. The takeout menu includes assorted sukiyaki bento, ground wagyu cutlet, shrimp and grilled beef tongue as well as salad.
HOTVILLE CHICKEN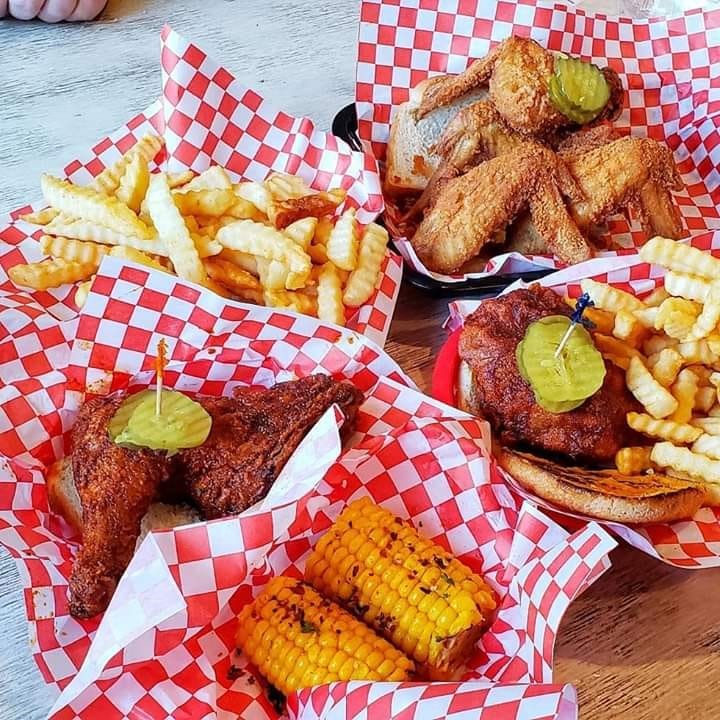 4070 Marlton Avenue, Los Angeles 323-792-4835
Takeout and delivery: Tuesday through Thursday and Sunday: 11 a.m. to 7 p.m. Friday and Saturday: 11 a.m. to 7:30 p.m.
Who doesn't love their chicken spicy? Kim Prince brought Nashville-style heat to Crenshaw late last year and for heat-seekers looking for true Southern spice, it does not disappoint. Choose your meat and then choose your heat: from West Coast Plain and Cali Mild to Music City Medium and, lastly, Nashville Hot. Failure to burn is not an option.
HILL STREET BAR AND RESTAURANT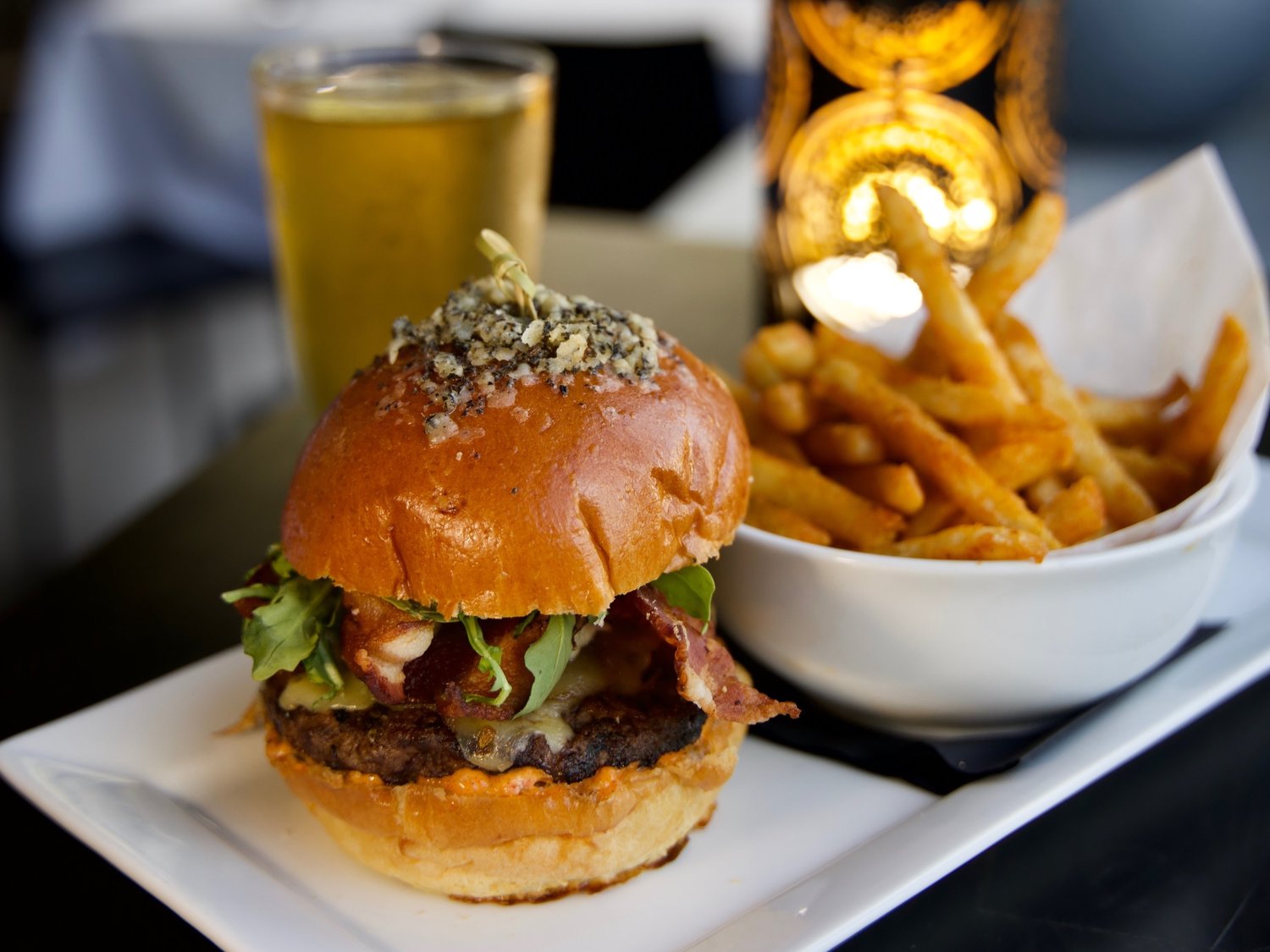 200 S Hill Street, Los Angeles 866-445-5781
Curbside, takeout and delivery: Monday through Friday: 12 p.m. to 7 p.m. Saturday and Sunday: closed.
Whether you're mildly hungry or absolutely starved, this restaurant probably has a dish for you — from the miso-infused black cod, served with pumpkin puree and vegetables, to the Hill Street burger, smothered in gruyere cheese, blue cheese, bacon and caramelized onion, to the miso salmon salad with grilled marinated salmon, greens and miso balsamic. They serve curbside pickup service, to-go ordering and free delivery within a two-mile radius.